Improve worker safety in a hotel and hospitality setting
Safety and protection for workers in the hospitality sector is of increasing concern amongst staff, unions, hotels and policymakers. Hotel housekeeping and room service workers, the majority of which are women, often find themselves in environments where they are susceptible to violence or intimidation, such as being grabbed, kissed or hearing inappropriate comments from guests.
In fact, the union representing hotel and food service workers in British Columbia recently penned a letter to the mayor and Vancouver city council raising concerns over issues with "persistent sexual harassment and sexual assault, often by guests, in highly sexualized and alcohol-infused environments".
In a report by the European Agency for Safety and Health at Work (2000), the hotel and restaurant sector was the one most frequently noted in European countries as having a high degree of sexual harassment experienced (including unwanted attention or intimidation of a sexual character). In a separate report compiled in Chicago, 58% of the 500 hotel workers interviewed reported unwanted behaviour from guests, including flashing, groping or sexual coercion.
Safety issues in the hospitality industry
In October 2018, a female hotel room attendant experienced an unacceptable incident at a hotel in Vancouver. Called by a guest to clean the room, she entered after the knocking and calling went unanswered, only to find the guest masturbating on the bed in front of her.
To this day, she refuses to clean the room where the incident took place and the local union, UNITE HERE local 40, is now campaigning to end what it calls a systematic problem for women within hotels in Vancouver.
"They are mothers, they are sisters, they are daughters and for that to be a part of the work environment is unacceptable", Zalida Chan, union president, told CTV news. According to Chan, one Vancouver hotel has had at least 10 women complain of sexual harassment.
Protecting hotel and hospitality workers
While hotels may have zero-tolerance policies for sexual harassment and do not condone discriminatory practices in any capacity or form, these policies and frameworks cannot provide a rapid response to physical or sexual threats and violence as, and when, they occur.
In Illinois and New Jersey, ground-breaking legislation has been introduced that requires hotels with more than 100 guest rooms to supply hotel employees assigned to work in a guest room alone with a panic button device. Also, these hotels must follow certain protocols when the device is activated by the hotel employee. This marks the start of what may become a national trend in protecting hotel workers from sexual harassment and violence.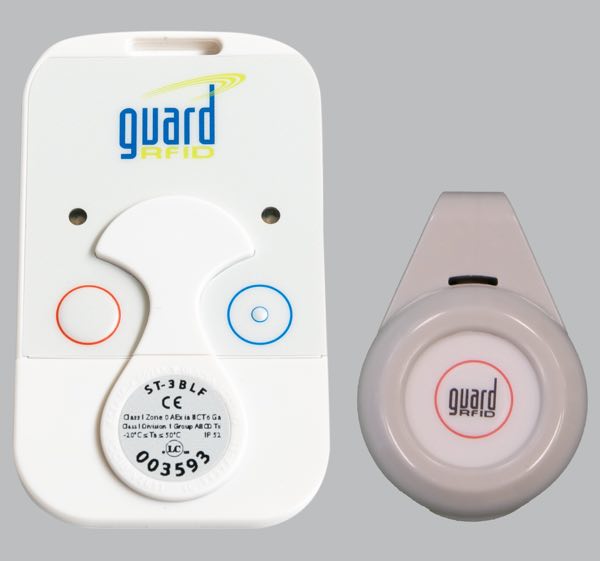 An Effective Solution for Protecting Your Employees
If you're looking to protect staff and maximize use of personnel, while offering the best possible service to your customers, then a GuardRFID Staff Duress solution can help. The Staff Duress solution delivers the most advanced Staff Duress Call and Man Down Alarm system available to workers in your industry.
Designed to protect your hospitality staff in real-time, our solution ensures that people who work alone or in isolation can quickly alert others for help. The fastest-responding real-time staff duress system on the market for the safety of your employees, Staff Duress provides:
ID badge-style personal tags for maximum comfort and system adoption;
Configurable tag buttons, two-way communications and programmable Man Down alarm capabilities; and
Multiple duress alarm messaging options (e.g. workstation alarms, email, mobile client, CCTV, voice messaging).
If one of your hotel workers feels that a situation with a guest is about to turn violent or unacceptable, they can send out a discreet call for help by easily pressing the panic button on their personal staff tag. This alert is then sent in real-time to the designated security manager who can instantly locate the employee under duress, and an immediate response can be provided.
GuardRFID offers two styles of light-weight wearable RFID tags with user-activated push buttons. Our recently launched Personnel Tag (PT-3) is a small and lightweight wearable RFID tag with a user-activated push button. Combining its exceptional push button feature with superior real-time situational awareness, comfort, sleekness and ease-of-use, it gives you and your staff assurance that they can communicate and call for help at a time of crisis, and eliminate critical delays when that help is needed.
Our Staff Tag – a compact, lightweight personal device – also allows employees to instantly summon help, be quickly located on a monitoring station floorplan, and then receive acknowledgement that help is on the way.
To learn more about the fastest-responding real-time staff duress system on the market, visit https://www.guardrfid.com/staff-duress/.