Is AtGuard Right for You?
Identify
Compatible with all GuardRFID tags

Tags can be given to assets and people to control access through doors
Secure
Doors will automatically secure when tags are detected in the vicinity.

Tags communicate via 433MHz RFID signaling

PIN code may be entered at the keypad to override the door lock when appropriate.
Protect
Tags cause doors to automatically lock, only valid PIN will unlock the door

Expansion options are available to meet your needs
Why AtGuard® for Door Security?
The AtGuard Door Kits provide simple locking and alarming ability at doors where network connections are not available. The kits are compatible with all GuardRFID tags and work in conjunction with a keypad. By default, tags cause doors to automatically lock, only valid PIN will unlock the door again. And the keypad can be alarmed and/or connected to existing alarms and sirens. The entire system can be configured through the keypad, as additional software is not needed.
Control Your Doors

Know who is coming and going through designated doors

Instantly lock the door when tags are detected in the vicinity.

Network connection not required

Optionally sound an alarm to alert staff of the event.

Broad Selection of Tags

Manage door security using low-profile, durable tags

System works with all GuardRFID tags

Battery life measured in years
How AtGuard Works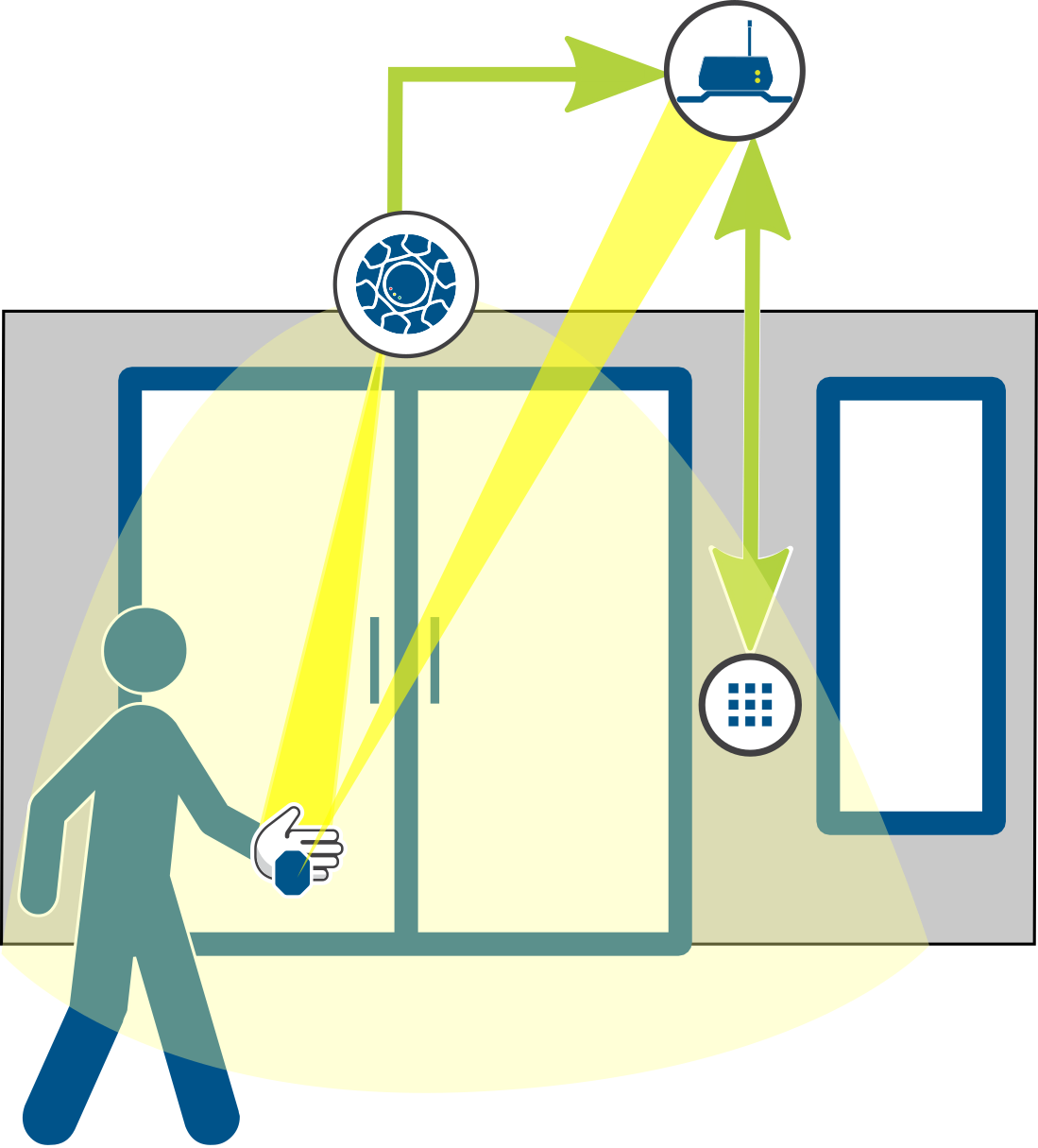 Lock or unlock the door as configured.
Each kit includes an AtGuard Tag Reader Controller (@TRC) and AtGuard Tag Exciter (@TE) that are also available independently. The @TRC communicates wirelessly with the associated keypad to authenticate users, and the onboard I/O module can be used to control doors. The @TE creates a low frequency that triggers tags to report to the @TRC so that the door can be locked or unlocked as configured.
Is AtGuard Right for You?
Reliable Security Protection
"My search for the least invasive but most effective security system led to GuardRFID. We are happy to employ AllGuard® to protect our art displays."
Chris Keatley
Curator, Pendulum Gallery
Endless Potential
"The knowledge we have now because of this technology gives us a lot of potential."
Alexis Jalbert
4.0 Engineering Project Manager, Nutriart
Spectacular Customer Service
"I would absolutely recommend TotGuard. First, the product is very good. When you look at what it is that clinicians need to do and how they need to keep their patients safe, you need a product that is highly versatile, that doesn't cause additional alarms, and is user friendly. And TotGuard is all those things. But secondly, I think GuardRFID's customer service has been spectacular! "
Dixie Weber
Administrator of Women's and Urological Services St. Luke's Health System, Boise, Idaho
Return on Investment
"A strong infant security system is vital to the functioning and continued operation of any unit caring for infant and pediatric patients. I see TotGuard as having an immediate return on investment to our organization and to the safety and security of our patients and families."
Mary Salazar
Regional Director of Women & Infant Services, Conway Regional Health System