Is Asset Tracking Right for You?
Identify
Prevent unauthorized access to sensitive areas.

Audit location access to meet security reporting requirements.
Locate
Provide prompt assistance to staff in isolated environments via a simple button press.

Real-time emergency roll-call at muster stations.
Protect
Prompt alerts if assets are moved unexpectedly.

Generate a variety of reports for inventory audits.
Why GuardRFID® for Asset Tracking?
Continuous equipment and materials visibility with our Asset Tracking Solution allows you to optimize your workflow and guard against equipment loss and theft.
Broad selection of tags

Keep track of materials and equipment with industry's widest selection of tags

Low profile tags with tamper and motion detection

Tags designed to withstand extreme conditions

Designed to suit a variety of environments

Proven for high-density tag deployments with rapid system response times

IECEx-certified tags designed for hazardous environments

Solar-powered, fully wireless tag readers and exciters for remote location deployments
How RTLS for Industrial Asset Tracking Works
Locate, track, and secure your equipment and materials in real-time
The solution uses the GuardRFID suite of infrastructure and AllGuard® enterprise software to identify tags, manage tag rules, activate alarms, and control doors. Each asset or object is assigned a tag so that its location can be seen in real-time, while the software activates alarms when tagged items move from their designated area. Operators use the AllGuard desktop client or mobile app to quickly locate misplaced items. The solution can be set up to immediately email or page managers if assets are unexpectedly moved.
433MHz

Rich suite of business logic implemented in the AllGuard server, including interfaces to third-party systems.

Small, lightweight asset tags are easy to deploy, with tamper detection option.

Tags maintain their RF performance when attached to objects.

Dedicated RTLS network reduces risk of interference from other systems.
Wi-Fi

Rich suite of business logic implemented in the AllGuard server, including interfaces to third-party systems.

Tags include tamper detection and a configurable push button.

Tags have user replaceable batteries, over the air configuration and software update.

Leverage your existing Wi-Fi infrastructure.
Is Asset Tracking Right for You?
Related Industrial RTLS Hardware
Industrial Tag (IT-2)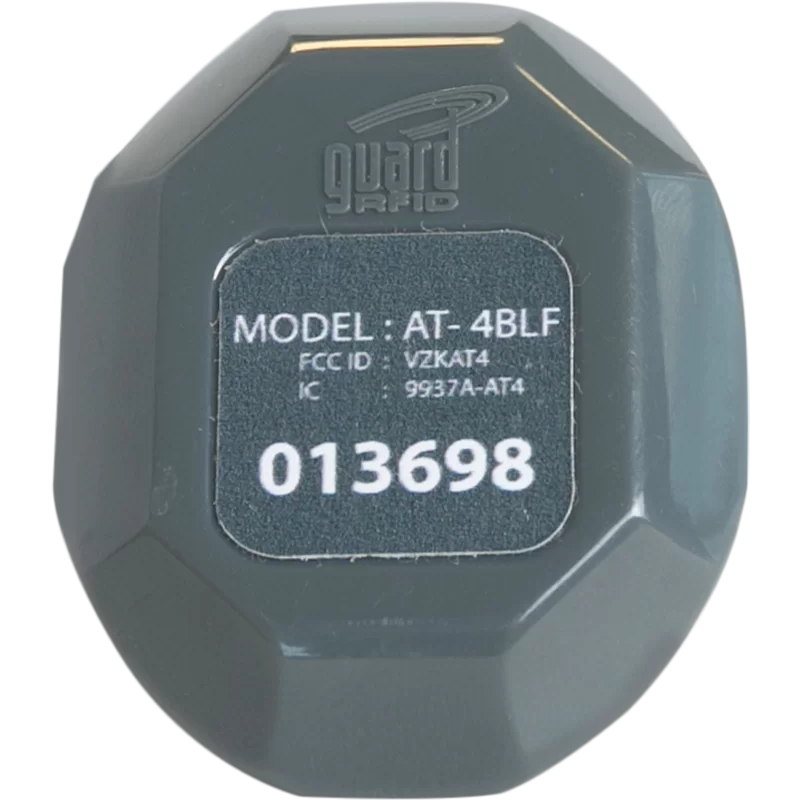 Article Tag (AT-4)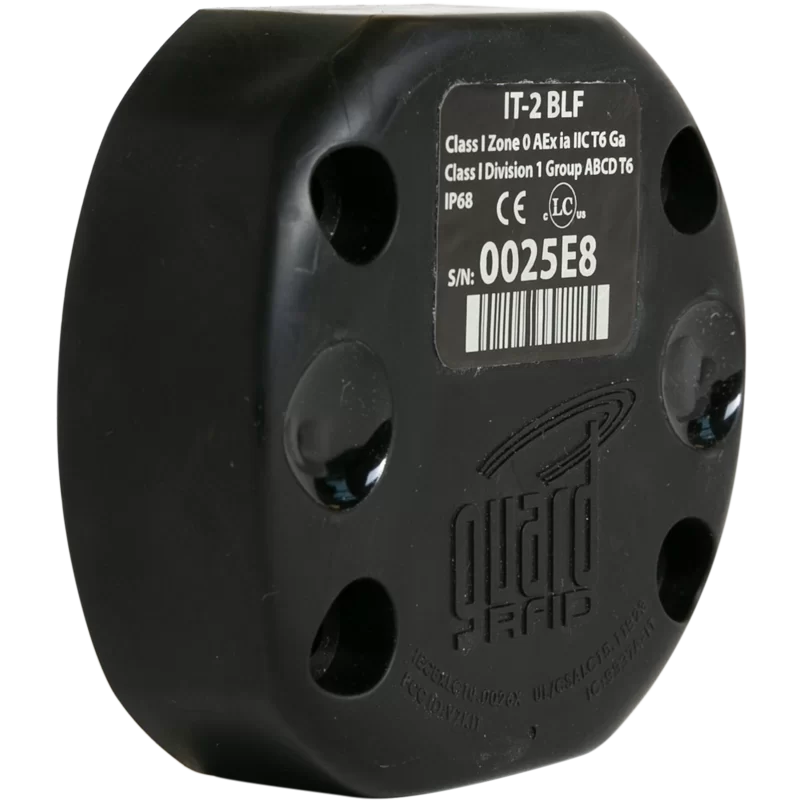 Hazard-Rated Industrial Tag (IT-2-EX)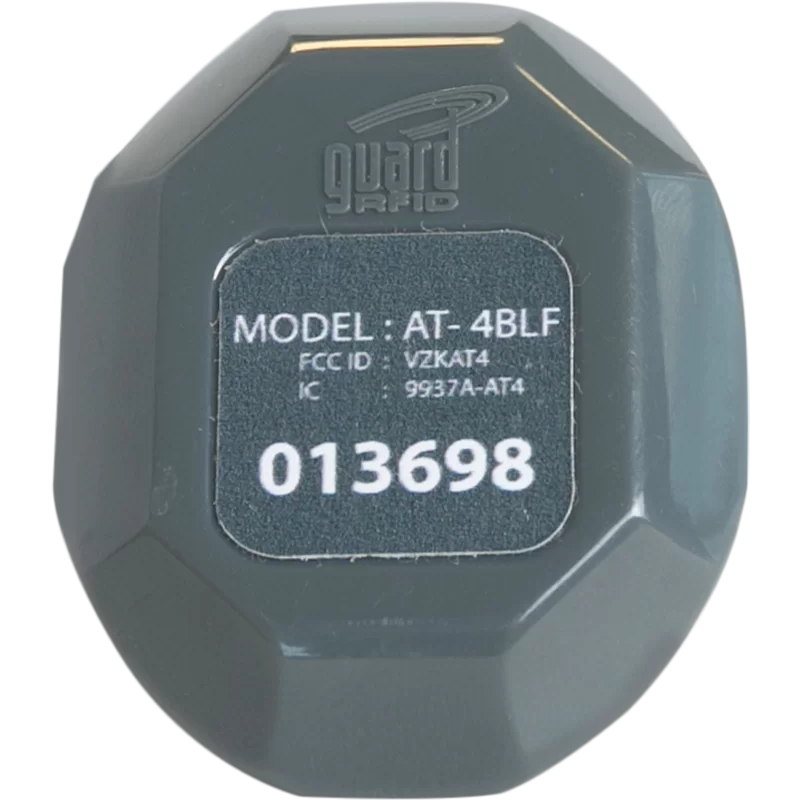 Hazard-Rated Article Tag (AT-4-EX)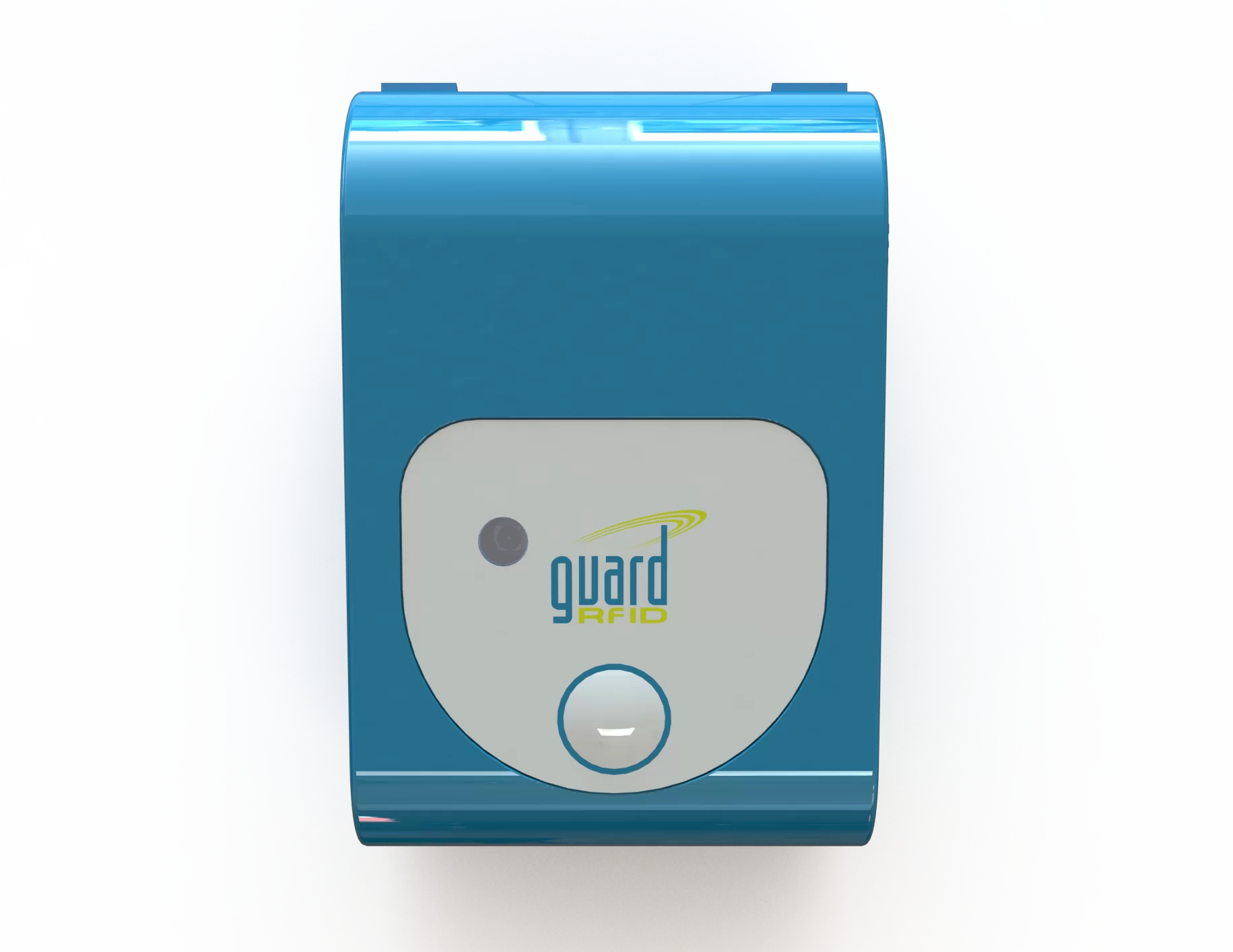 Article Tag (AT-6-WIFI)
Reliable Security Protection
"My search for the least invasive but most effective security system led to GuardRFID. We are happy to employ AllGuard® to protect our art displays."
Chris Keatley
Curator, Pendulum Gallery
Endless Potential
"The knowledge we have now because of this technology gives us a lot of potential."
Alexis Jalbert
4.0 Engineering Project Manager, Nutriart
Spectacular Customer Service
"I would absolutely recommend TotGuard. First, the product is very good. When you look at what it is that clinicians need to do and how they need to keep their patients safe, you need a product that is highly versatile, that doesn't cause additional alarms, and is user friendly. And TotGuard is all those things. But secondly, I think GuardRFID's customer service has been spectacular! "
Dixie Weber
Administrator of Women's and Urological Services St. Luke's Health System, Boise, Idaho
Return on Investment
"A strong infant security system is vital to the functioning and continued operation of any unit caring for infant and pediatric patients. I see TotGuard as having an immediate return on investment to our organization and to the safety and security of our patients and families."
Mary Salazar
Regional Director of Women & Infant Services, Conway Regional Health System