---
---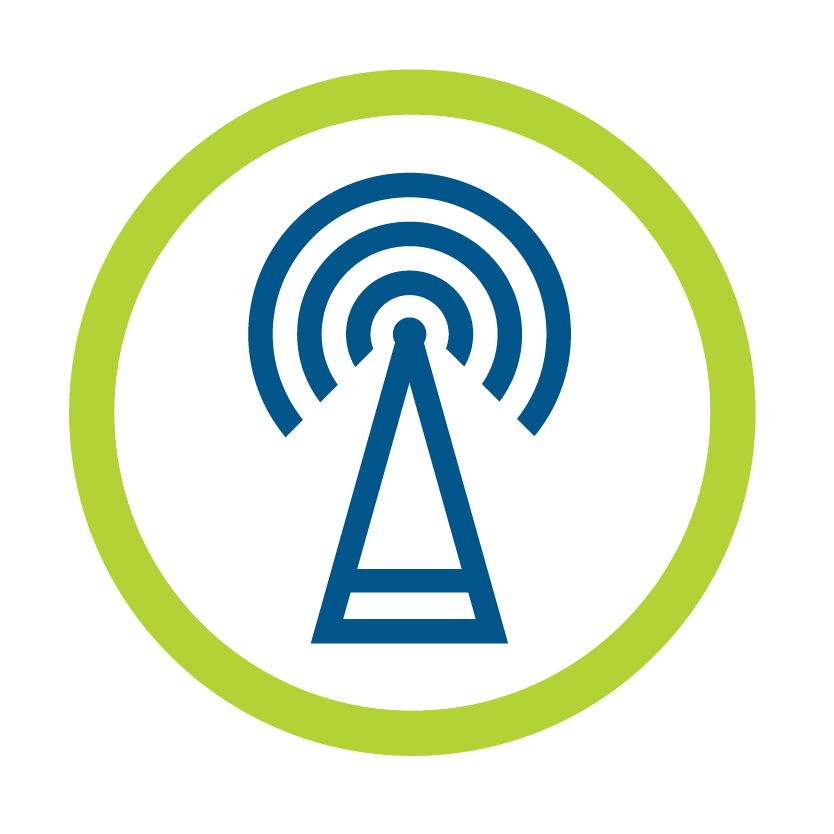 Technology
Real-time location & portal detection in a single system with the widest range of applications & Active RFID tags

Our Real-time Location Platform has been developed on the premise that a single, dedicated Active Radio Frequency Identification (RFID) infrastructure should be able to expand and support a wide variety of applications – including real-time location and tracking, security, access control, and flow control – and withstand a range of environments and environmental conditions. We also believe in the importance of open standards, and in offering the widest range of Active RFID tags to suit any situation. We continue to deliver proven, innovative technology while driving the next generation of security and compliance applications.
Book A Demo
Did you know?
GuardRFID's underlying Radio Frequency (RF) technology was one of the significant influencers & contributors during the development of the IEEE 802.15.4f Active RFID Systems standard, focused on standardization of Active RFID, to promote interoperability between systems.
Learn more
Our Platform

Our Real-time Location Platform is a robust, multi-purpose, enterprise platform that supports an infinite number of staff, patient, visitor, and asset-related applications. It uniquely offers security, safety, and RTLS functionality all in one integrated system and includes both long-range location and instant choke point detection thanks to its dual frequency implementation.
The network is fully IP-based and built upon standard hardware and software. It can be implemented using either wired Ethernet (with or without Power over Ethernet (PoE)), or using Wi-Fi connectivity. It can be configured to be a standalone system, or can be a subnet within the facility's primary local network, making installation simple and cost effective. The IP-based nature of the system also allows for remote monitoring, diagnostics, and software updates, making maintenance and management of the system easy and efficient.
Learn More About RTLS Technology
How does our Platform Compare to IoT?
AllGuard is in fact a feature-rich IoT system. Our Active RFID tags are battery-operated remote sensors that report data back to a remote server that can run either on premise or in the cloud – exactly what IoT is all about. That means, as a Radio frequency solution provider for over a decade, we embraced IoT long ago. The difference is, we've added another element of usefulness… real-time location information for both assets and people.
433MHz:

The most optimal frequency band, for an Active RFID system providing long-range real-time location capabilities. RFID Tag Exciters (TEs) communicate wirelessly with adjacent Tag Readers using this 433 MHz link eliminating the need for network cabling. This means TEs can be placed virtually anywhere, as long as power is available at that location.
125 KHz:

AllGuard uses this low-frequency magnetic field to detect tag presence at portals and in confined spaces, where instant tag detection is required. State-of-the-art RFID Tag Exciters (TEs) and Proximity Tag Exciters (PTEs) create 125 KHz excitation/security fields – each with a unique ID – that can be used for more precise and immediate location of tags. The exciters are typically placed at portals, such as doors, gates, and other egress points, as well as within rooms or hallways. The security field can be adjusted to between a 2-30 feet radius, allowing for tag detection in the smallest of spaces, such as a closet, or a large choke point like a gate. When a tag enters the security field, AllGuard instantly transmits its location (determined by the ID of the TE placed at that location) rather than waiting for the next beacon to be sent. This ensures immediate control of the egress point or environment that the tag has entered, depending on the pre-set rules for that tag. For example, if a designated tag only allowed to venture outside the building between a specific timeframe attempts to exit at a disallowed time, AllGuard can immediately declare an alarm condition on its workstations and simultaneously trigger audio or visual alarms. Additionally, two or more TEs placed in tandem (with non-overlapping fields) can be used to indicate the direction the tag is actually traveling, which can help determine whether people or assets are entering or exiting a building, or going from one zone to another.
125 KHz-based RFID Tag Exciters also form an integral part of an overall AllGuard system – "floor discrimination". This helps the system determine what floor a particular tag is located on at any given time. If placed within a room, this can also enable room-level location capabilities (in conjunction with the beacon-based location engine).
Our Dual Frequency Advantage
Our Real-time Location Platform incorporates both the 433 MHz and 125 KHz RF bands in order to deliver maximum functionality in a single system, when it comes to the security, compliance, and efficiencies of your people and assets. Both low-power frequencies offer many advantages as seen in our "Technology Comparison", but each serves a different purpose in the system.
Don't have local power or network connectivity at your outdoor site?

Check out the world's first solar-powered, fully-wireless real-time location system for the tracking & protection of valuable assets & people!
Learn More About Solar Panel Solution
---
Our Widest Range of Active RFID Tags

---
GuardRFID offers the widest range of the smallest, toughest, and longest-lasting Active RFID tags in the industry, with dual frequency to support both long range and portal detection capabilities. Our impressive family of tags for infants, patients, staff/personnel, visitors, equipment, and other assets is unmatched and includes:
See Our Products
---
---
Some General Tag Highlights:

The life of GuardRFID tags uniquely ranges from:

Single-use, disposable tags for infants,
Article tags with a battery life of 3 years,
Rugged industrial tags with a battery life of 6 years (including 3 with Intrinsic Safety certification for operation in explosive, hazardous environments).

Our tags are the smallest and lowest-profile in the market with the smallest tag weighing a mere 4.6 grams.
Our Staff Tags allow for long-range, two-way communication permitting commands to be sent to tags and annunciated using the built-in audio and visual indicators. Configurable buttons on these tags provide the capability for user-initiated signals, such as for indicating duress or dispatching commands to the AllGuard system. Several tags also contain sensors used for tag tamper detection, environmental temperature sensing, and motion or fall detection.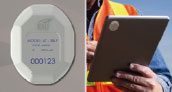 Our new AT-5BLF Asset Tag within our industry-leading selection of Active RFID tags… the world's lowest profile asset tag with tamper detection!
---