AllGuard Application
The AllGuard application is a server-client enterprise system that works with GuardRFID tags, Tag Readers and Tag Exciters to provide you with a full featured realtime location tracking system.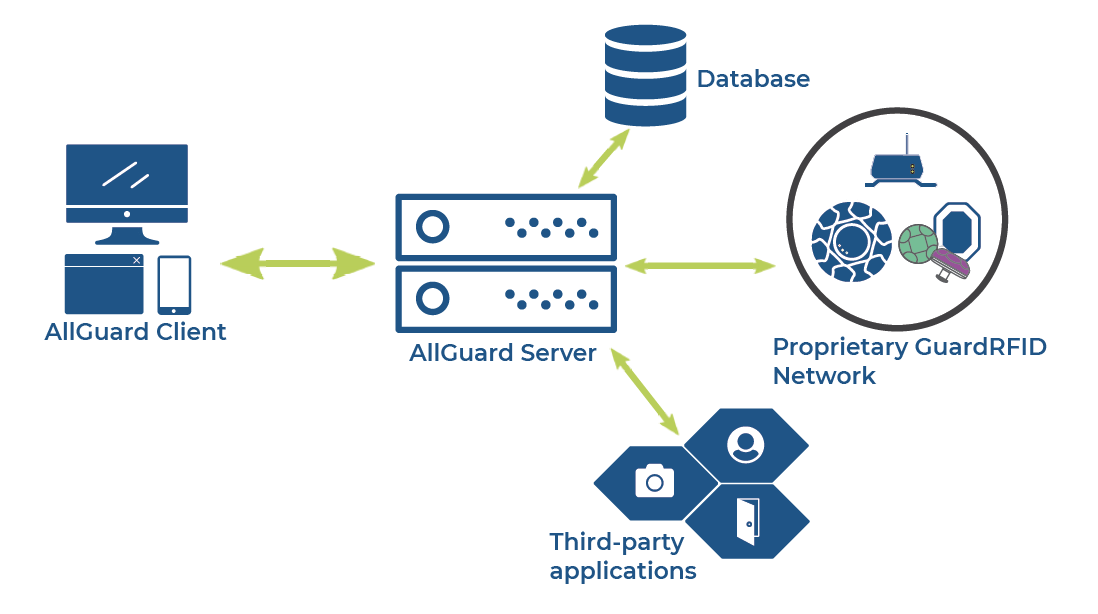 ---
Detailed Tag Holder Management
Once a person or object has been assigned a tag, the AllGuard application is able to manage their access through your system. The application can be configured to grant access to different areas, trigger alarms and lock doors against unauthorized access. The AllGuard application is also flexible enough to check-out or grant scheduled access to facilitate inventory movement or to allow users to complete specific tasks.

---
Clear RTLS Mapping
The AllGuard application provides a floorplan view that clearly identifies where each active RFID tag is located. Each floorplan can be customized to match your installation and subdivided into areas to provide specific access and alarm configuration. The floorplan view is also highly customizable so that you can show or hide tags of interest.

---
Multi-Level Alarm Configuration
The AllGuard® application provides highly configurable alarms. Events can be configured as alert notifications or actionable alarms. Each type of event can be color coded and set up with customized audio. You can also setup the application to send email or SMS notification of specific events.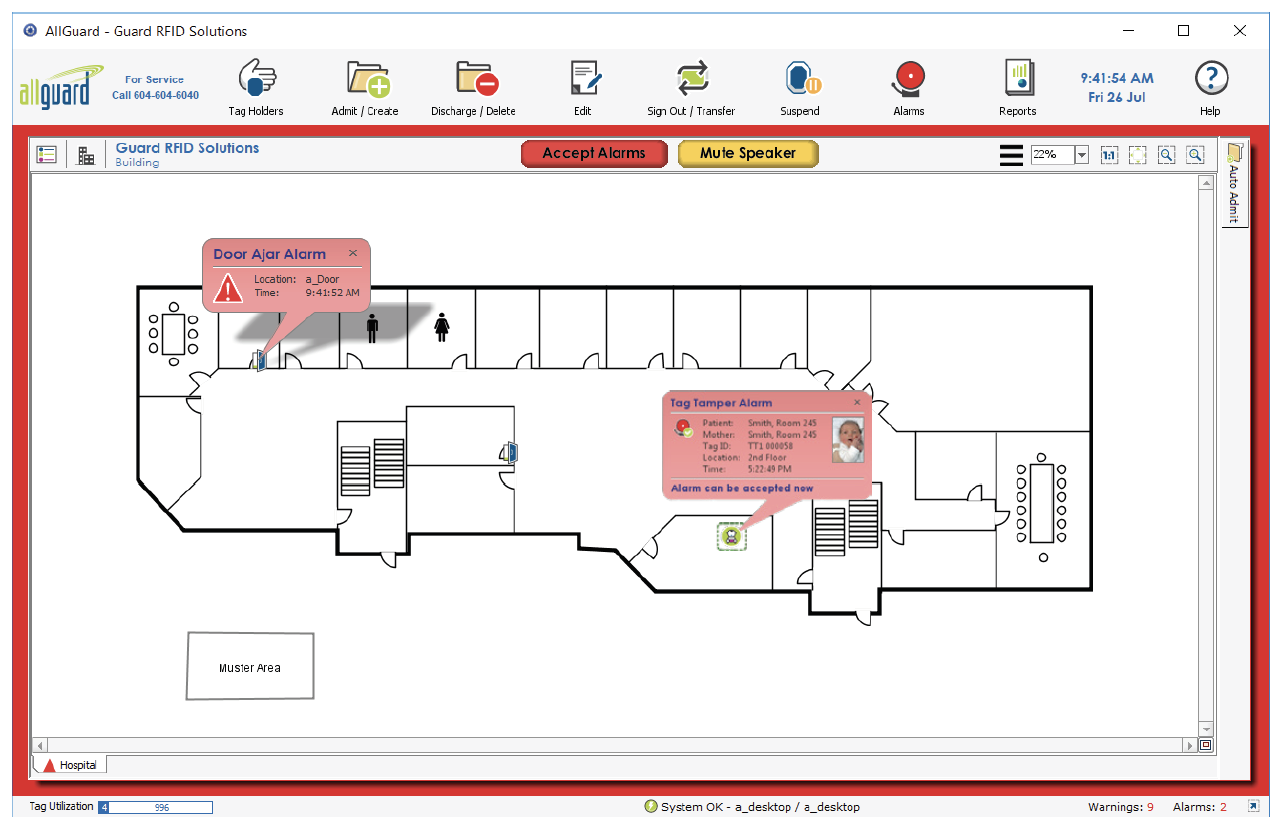 ---
Third-Party Integrations
The AllGuard application integrates with many applications to provide a streamlined experience for daily operations. The system integrates with the following applications:
Health Data Management •

HL7 ADT
IHE PCD

ACM
DEC
IPEC
MEMDMC
MEMLS •

Nurse Call
Passive RFID
ERP System
User Management
Video

Milestone XProtect
Qognify Ocularis
3VR by Identiv

Access Control

Lenel OnGuard
Software House C•Cure 9000
Features