---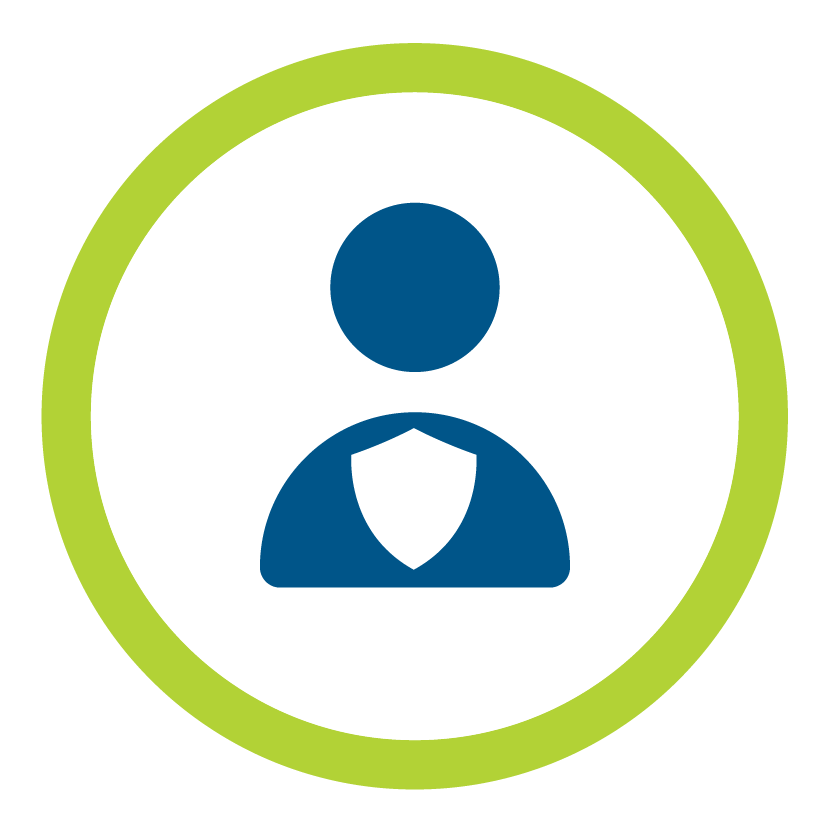 Personnel Safety
Personnel Visibility and Security
The GuardRFID® Personnel Safety solution offers the most reliable real-time locating system (RTLS) for all staff and lone workers. The Solution offers multiple advanced location techniques, two-way notification, man-down / no-motion, & is certified for hazardous environments.
---
Identify, locate, and secure your employees….in real-time
According to the ILO, a worker dies every 15 seconds from a work-related accident, and 153 more are hurt. That's 317 million accidents on the job annually, with many resulting in extended absences from work. A personnel safety solution is therefore one of the most important safety measures for your high-risk industrial environment. Whether it's operating on a deep-sea oil drilling rig and needing to know where everyone is in the event of a fire, or ensuring that only certain authorized people are in a hazardous area, you need to know where your people are at all times, and that they are out of harm's way.
Long-range real-time location & perimeter security in a single enterprise-wide system
Centrally monitor, locate & protect personnel across multiple locations
In emergency situations, automatic count of tagged personnel at muster stations and system can be used to quickly locate missing personnel
Strongest immunity to wireless interference and reduced risk of missed alarms often associated with infrared and other technologies.
IECEx/ATEX-certified equipment & tags for hazardous environments
Tags with configurable buttons, two-way communications & programmable Man Down alarm capabilities
Multiple duress alarm messaging options (e.g. workstation alarms, email, mobile client, CCTV, voice messaging)
Proven for high-density tag deployments with very fast system response time
Ready-to-go integration with complementary systems like CCTV & Access Control
Seamless integration with existing IT policies, standards & worker safety systems
Feature-rich, user-friendly software with centralized monitoring across sites
Protect tagged personnel with the most reliable mustering and real-time safety system available.
Track what matters

Ensure Personnel Safety using RTLS
See All of Our Tag Options for Personnel Safety
---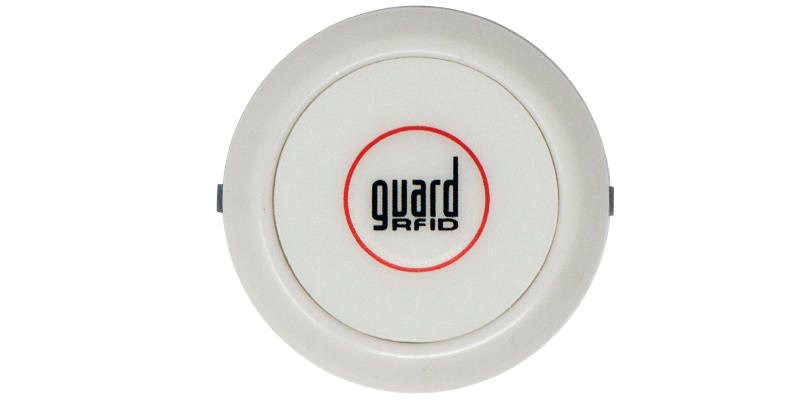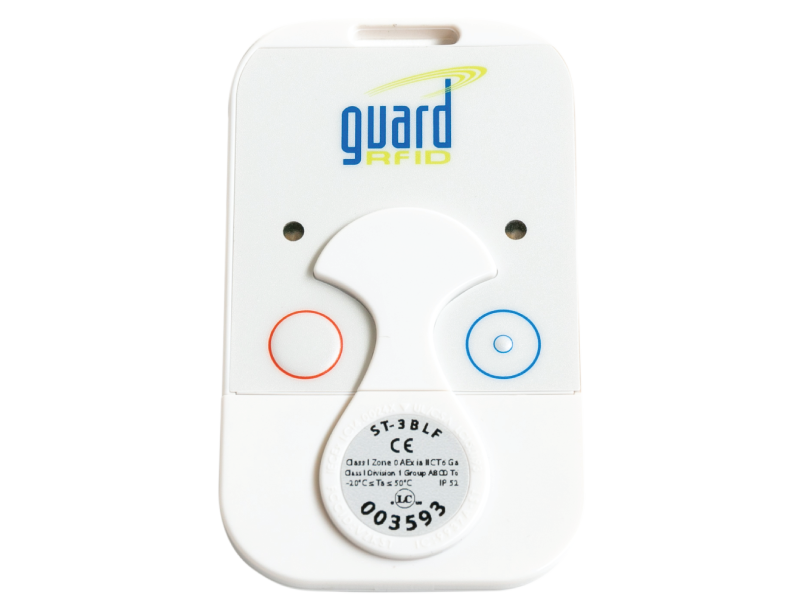 Personnel Tag with Push Button
Personnel tag with real-time locating capability and push button to call for assistance. The tags beacon once every 12 seconds and have 12 months of battery life.
Staff Tag

Staff monitoring tag with: 2 x programmable buttons, 2 x LED indicators, audio speaker, accelerometer and motion detection sensor. On demand beaconing tag for staff working in potentially dangerous environment who require quick access to emergency response.
See All Of Our Industrial Solutions