Identify, Track, Locate, and Secure your people and assets
Deploy Real-Time Asset Tracking and Personnel Accountability Solutions
Talk To Us
---
Perform Real-time Asset Tracking using active RFID
GuardRFID's Asset Tracking & Security is the most robust multi-purpose real-time location platform, helping industrial organizations like yours achieve maximum security, compliance, and efficiencies when it comes to your assets – inside and outside your facilities, and regardless of environment, equipment size, and total tag volume.
---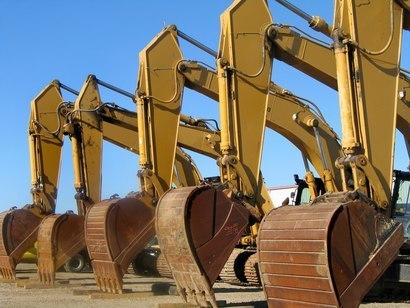 Strongest immunity to wireless interference with zero impact on Wi-Fi networks

World's toughest and almost indestructible Active RFID tag with 6+ years battery life

Industry's widest selection of the smallest, lowest profile, longest-lasting asset tags

Ensure Real-time Personnel Accountability with active RFID
GuardRFID's Personnel Accountability delivers automated, hands-free accounting of personnel – whether in buildings, outdoor areas, or at designated muster stations – providing you with critical real-time site demographic data when you need it most – mustering and evacuation.
Automatic emergency roll call at emergency muster stations

Centrally locate & track personnel throughout your site(s) & during emergency evacuations, including workers left to run critical operations

Unique "Direction of Motion" technology provides personnel accountability at all times & the most accurate site demographic data possible to assist in complying with OSHA 1910-38©(4) regulations
Deploy Real-time Yard Management to track and secure assets in a yard using active RFID
The Yard Management Solution of GuardRFID offers robust and reliable solution to monitor equipment and attachments as they move in and out of your yards. GuardRFID's ultimate Yard Management Solution provides real-time enterprise-wide visibility of tagged inventory throughout your site – even across multiple locations.
Long-range real-time location & perimeter security in a single enterprise-wide system

Centrally monitor, locate & protect assets & inventory across multiple sites

Ruggedized, IECEx/ATEX-certified equipment & tags for hazardous environments
About AllGuard Solar

---
The AllGuard Solar, developed by GuardRFID is self-powered and completely wireless, using Wi-Fi communications for local connectivity within the yard. AllGuard Solar operates in the 433 MHz UHF band, which is proven to perform reliably in the most difficult industrial environments.
Learn More About AllGuard Solar