Kerry Brock and Kevin Binnie join GuardRFID as Vice-President of Sales and Marketing and Director of Product Management
Vancouver, January 5, 2018 – Guard RFID Solutions Inc. announced today that Kerry Brock and Kevin Binnie have joined the company in the capacity of Vice President of Sales and Marketing and Director of Product Management respectively. Both Kerry and Kevin bring significant knowledge and experience relating to cloud-based solutions, which are critical for GuardRFID as it solidifies its IoT based product offerings.
Kerry will be leading the GuardRFID Sales and Marketing team, with primary responsibility to strengthen and grow the organizations, and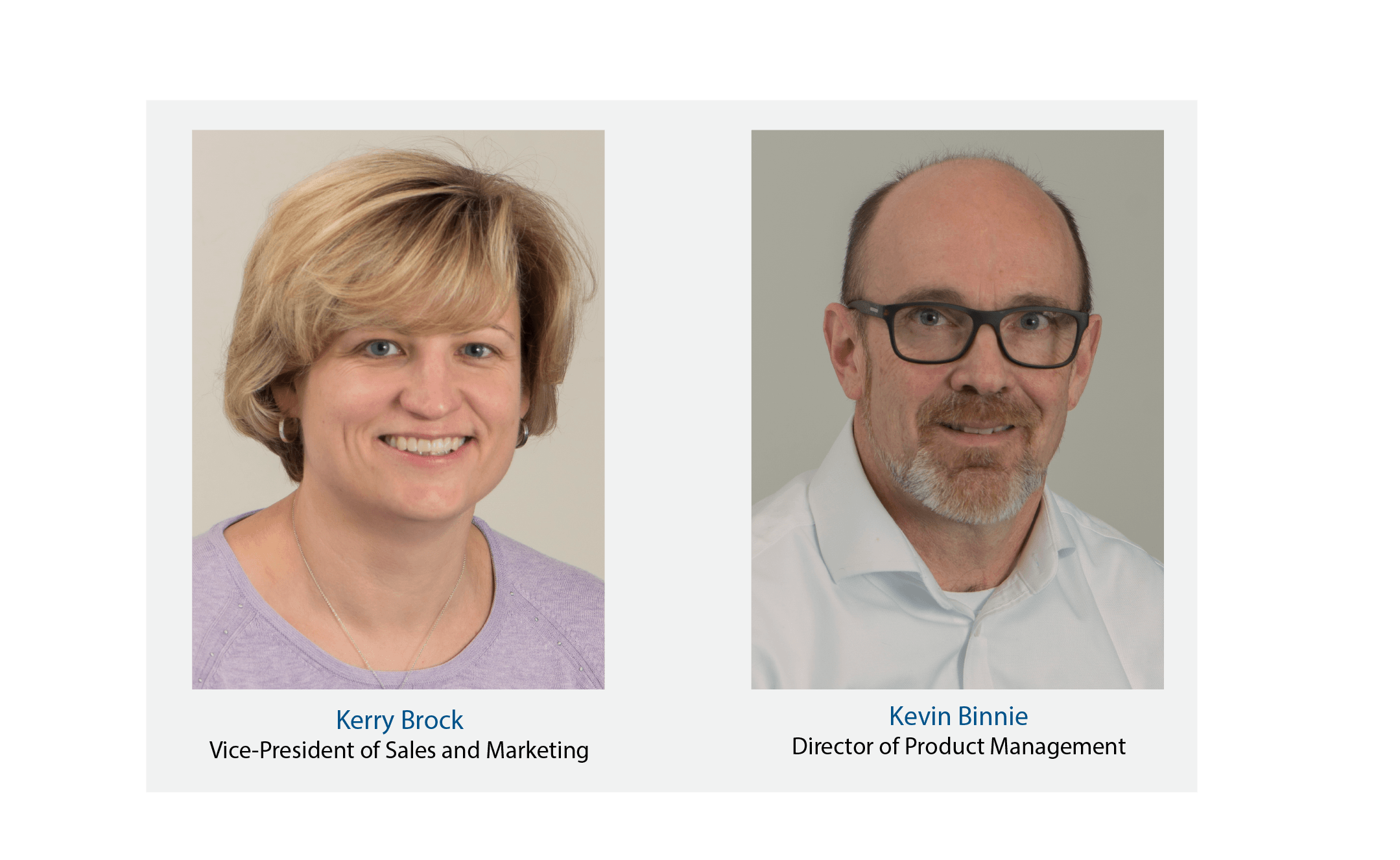 extend GuardRFID's success in the healthcare and industrial markets, while helping to create the company's IOT and Managed Services strategy, and hence accelerate the company's growth.
Kevin has been entrusted with the responsibility of streamlining the Company's product offerings, particularly with regards to ensuring that appropriate products are developed and introduced to satisfy the requirements of the new markets being pursued by GuardRFID and lead the execution of its IoT strategy.
Kerry has an impressive record as an entrepreneurial sales and marketing strategist with a 20-year record of demonstrated success driving sales growth while providing award-winning leadership in highly competitive markets. Her industry experience includes technology, hospitality, telecommunications, and e-Commerce organizations. Prior to joining GuardRFID, she was the CRO at IQware, a privately‐held, SaaS software company, responsible for sales, marketing & implementation. Prior to that, Kerry held the position of Senior Vice President of Sales & Marketing at RSI Systems International where she led the company through a period of outstanding growth.
She has held various other sales leadership roles with start-ups and large multi-national corporations. Kerry holds an MBA from the Simon Fraser University and a BA from Bishop's University. She volunteers as a MBA student mentor at SFU and as a business coach.
Kerry says, "I am very excited to join the GuardRFID team. I see huge untapped potential for our industry-leading technology and solutions, and am thrilled to be part of a winning team that has some very exciting and pragmatic growth plans"
Kevin has extensive senior-level business development, marketing and product management experience across a range of technology-based companies. Kevin brings more than 20 years of software and hardware experience in roles that include global solution strategies. Prior to joining GuardRFID, he was Director of Product Management and Marketing at CopperTree Analytics, a cloud-based building analytics company. He has held senior product management roles at Alpha Technologies and Xantrex Technologies, where he managed the portfolios of power electronics products. Kevin has also held program management and technical roles, including managing a range of sophisticated signal processing hardware and software projects at Spectrum Signal Processing, a provider of wireless signal and Voice over Packet (VoP) processing systems. Earlier in his career, he managed Electronic Warfare projects in the Canadian military. Kevin Binnie holds a Master of Business Administration (MBA) from Simon Fraser University and an undergraduate degree in Computer Engineering from the Royal Military College of Canada.
Kevin says, "With the huge growth in the Active RFID sector, I am keen to assist our development team build our cloud solutions and enable us to provide our customers with IoT solutions that help them track what matters."
"I am very happy that Kerry and Kevin decided to join our team, as we needed the depth, experience, and the business and domain acumen they bring, to enable us to tackle new markets and create the solutions we need to take GuardRFID to the next level of growth," says Zahir Abji, President and CEO of GuardRFID
About GuardRFID
GuardRFID is a proven expert in real-time location systems driving the next generation of security and compliance applications in healthcare, industrial and commercial environments. With indoor and outdoor installations around the world, the Company delivers the most robust multi-purpose real-time location platform with superior flexibility, interoperability and performance helping organizations achieve the protection, compliance and efficiencies they require when it comes to their people and assets – today and tomorrow. For more information, please visit www.guardrfid.com.
Media Contact:
Aradhna Sharma
Marketing Specialist
GuardRFID Solutions Inc
604 343 3558